PHOENIX—Last month Denise Nunez with NAI Horizon – the NAI Global office in Phoenix, AZ, represented the buyer and seller of a $10.8 million, 107,130-square-foot…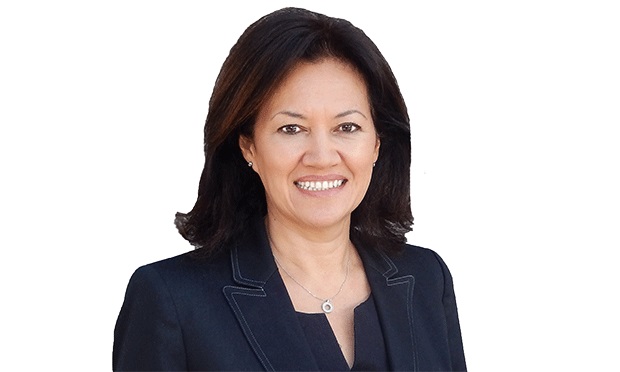 Last month Denise Nunez with NAI Horizon – the NAI Global office in Phoenix, AZ, represented the buyer and seller of a $10.8 million, 107,130-square-foot self-storage facility in the Phoenix suburb of Buckeye. The property has 638 drive-up self-storage units and 240 RV parking spaces. Globest.com reached out to Nunez, a 25-plus year expert in self-storage with more than $210 million in sales, to learn more about current trends she is seeing in the property sector.
Prior to brokerage, Nunez served as president of MiniCo Publishing, publisher of Mini-Storage Messenger magazine and its affiliated publications as well as editor-in-chief for the Self-Storage Almanac. This is her view of the industry.
Even as some of the self-storage REITs lighten their development pipelines or throttle back on wholly-owned acquisitions, the overall market for self-storage deals remains as active as it has been in recent years, she says, particularly in cities and markets with strong growth, such as Los Angeles, Sacramento, Salt Lake, Seattle/Bellevue, Denver, Raleigh, Austin and others. Just as "rooftops drives retail," rooftops also drives self-storage.
The heightened interest in self-storage as an investment category since the market started rebounding in 2013 has driven innovation in the sector, starting with the rise of the merchant builder, she explains. "When the market got so hot for self-storage in 2015 and valuations and price per square foot started to reach record levels (they have since gone higher), ground up development deals became more attractive to REITs as well as to the private sector, some of which are funded by life insurance companies, private equity and family offices. REITs started doing JV deals with merchant builders, the latter of which were given handbooks for development criteria that would meet their partners' standards, including net rentable area and design elements. The JV would buy the land, build the facility and then sell it at Certificate of Occupancy to the REIT or at stabilization. This has not happened in previous cycles."
According to Nunez, self-storage has traditionally been a business with a three-mile radius from the storage tenant's home. While that is still the case, she says that another innovation she is starting to see in this market are tear downs. Nunez is aware of a current deal in which the developer is buying a Macaroni Grill and tearing it down to build vertical self-storage—another innovation that has emerged in this market. In the Macaroni Grill tear down, she tells GlobeSt.com, the developer is currently evaluating going down (below grade) one story or up one—or both, to create two or three levels of storage on a relatively small land parcel (approximately 2.13 acres, or 92,826 square feet.)
Another example of innovation lies in the fact that developers from other industries have entered the self-storage business, particularly if they can leverage their experience, expertise and network in their primary industry, she explains.
For example, Denver-based Baron Properties, a multifamily and commercial property developer with assets in Colorado, Arizona and Texas, created Baron Self Storage in 2015 and currently has three urban infill deals in Denver valued at $35 million. Two of those are traditional ground up projects, but one is a complex conversion of a seven-story office building into a multi-story storage facility with ground floor retail, she says. Baron Self Storage partners with Extra Space Storage, a third party management company, for the delivery, leasing and management of the storage product. Extra Space operates over 1,400 facilities in 39 U.S. states plus Washington D.C and Puerto Rico.
"It was interesting to hear Ryan Burke, an analyst with Green Street Advisors, when he was interviewed at a NAREIT event in 2017 speak of technology as one of the biggest influencers of the self-storage industry. Citing innovation, Burke said the public REITs have an advantage over private developers because they have more money to invest in better websites and deploy digital marketing tactics and search engine optimization strategies with bigger budgets to attract more online 'eyeballs.' Thus, the tech-advantaged public companies rent their units at a faster clip than private companies that don't compete for Google's algorithms and search functions as well," she tells GlobeSt.com.
That technology issue brings to mind that the storage business, like others, evolves over time, she says. "As Burke pointed out in that NAREIT interview, 'we do think that self-storage has seen its best days from an operating perspective, there are probably some good days ahead.'"
While some contend that autonomous vehicles and self-driving cars are a real threat to self-storage (the notion that a lot of garage space will be freed up), Nunez says that the counter to that supply and demand question is that "life cycle changes will always exist that create demand for storage units, including divorce, death, young adults going to college and older couples downsizing." Further, she says, "as multifamily housing evolves—often with smaller footprints, or less square feet for primary living quarters, we are seeing demand for self-storage in urban environments where renters by choice or renters by necessity simply need a place to put their stuff."
By: Natalie Dolce (GlobeSt)
Click here to view source article.