What is RPAC?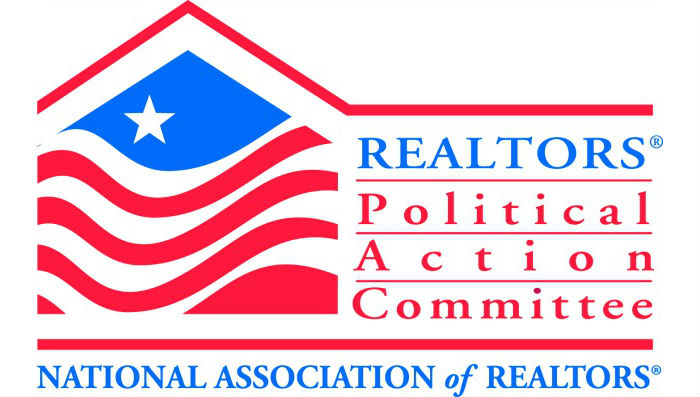 Since 1969, the REALTORS® Political Action Committee (RPAC) has promoted the election of pro-REALTOR® candidates across the United States.
The purpose of RPAC is clear: voluntary contributions made by REALTORS® are used to help elect candidates who understand and support real estate interests. These are not members' dues; this is money given freely by REALTORS® in recognition of the importance of the political process. The REALTORS® Political Action Committee and other political fundraising are the keys to protecting and promoting the real estate industry.
Learn more about how RPAC helps you: RPAC: Your Best Commercial Real Estate Investment Brochure.
RPAC & CARNM
The Commercial Association of REALTORS® New Mexico was presented with the 2020 Corporate Ally Program's Digital Investor Pin. This program was launched in 2015 as a campaign to promote mutual business interests and strengthen the industry. The program provides funding for federal, state, and local advocacy campaigns and supports public policies that are important to real estate. Learn more.
70% of each contribution is used by NMAR PAC to support state and local political candidates and issues. The remaining 30% is contributed to the National Association of REALTORS® in order to support national politicians sympathetic to the ideals of the real estate industry. Your voluntary investment to support legislation on the issues that are important to the growth and stability of the commercial real estate industry is needed now more than ever! This type of legislation contributes to the commercial real estate industry and ultimately supports YOU! This is great insurance protection for you and your business.
Your investment makes a difference on the federal, state, and local levels of government and ensures:
New and proposed legislation and regulations are evaluated based on how they will impact you, your clients, and your community.
Government affairs representatives can effectively lobby lawmakers in Washington, D.C., and state legislatures throughout the U.S.
We can defend critical commercial real estate-friendly policies like 1031 like-kind exchanges, Opportunity Zones, and programs providing relief to the small business clients commercial members serve.
Ensure rental assistance continues to be available for struggling property owners and tenants.
REALTORS® have a strong voice in new infrastructure investment and economic renewal policies, and in common-sense banking reforms such as the SAFE Banking Act.
How RPAC Supported Your Business in 2020
2020 PIVOT
On the issues front, NAR jumped into action as trillions of dollars in COVID-19 relief sped through Congress. To protect our commercial members and their businesses, as well as the American economy and consumers, NAR leveraged years of relationships to ensure independent contractors, sole proprietors, and the self-employed had access to a raft of new rescue programs.
Five major relief bills were passed between March and December 2020, and NAR had its imprint on each one.
We sent more than 100 letters to Congressional leadership & worked the phones, email, and Zoom meetings to protect our members.
COVID SUPPORT
Our efforts helped secure paid sick and family leave, direct stimulus payments, and scores of new tax changes and benefits.
In addition, NAR worked across state lines and with federal agencies to protect real estate as an essential service, keeping transactions moving during lockdowns.
NAR's years-long effort to expand broadband access became a reality with $6 billion in new funding signed into law in December 2020.
Commercial Challenges
While residential real estate held strong, the commercial real estate sector suffered historic challenges.
NAR fought early in the year for the IRS to delay deadlines for 1031 like-kind exchanges and Opportunity Zone investments.
Throughout the year, NAR's advocacy team and President Vince Malta met with Congressional leaders and White House officials to help craft a solution to the commercial real estate crisis. As a result, in December 2020, NAR helped secure $25 billion in rental assistance paid directly to landlords.
The plan included payments for rent in arrears as well as utilities and other expenses related to housing.
It kept families in their homes and small landlords in business—averting two crises looming at the end of 2020.
The collective voice of 1.4 million REALTORS® and the success of RPAC in the 2020 elections got the attention of Congress and showed the power of our unity.
Small Business Assistance
Aid for small businesses was unprecedented and critical for the Real Estate industry.
One in five NAR members reported taking out a Paycheck Protection Program loan.
The newly created Economic Injury Disaster Loan program with forgivable grants served as a bridge for many businesses, including REALTORS®.
Once loans began to flow, NAR pushed for simplified forgiveness applications that covered most of our members.
NAR advocacy also resulted in the expansion of PPP eligibility to 501(c)(6) organizations, allowing many state and local associations access to much-needed financial assistance.