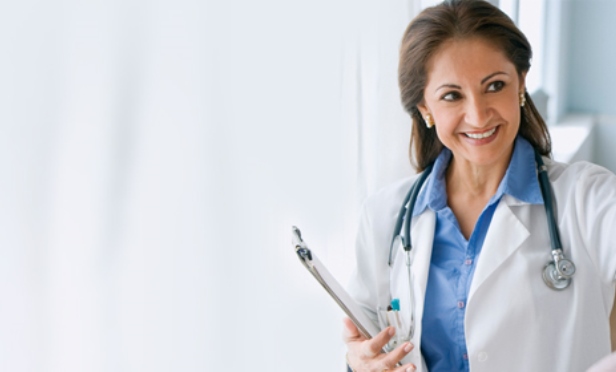 Within the commercial and residential real estate worlds, health and wellness continue to take center stage. This could be attributed to two age groups: the Millennials, who are keen to live a healthy lifestyle and the Boomers, who are looking to retain good health.
The Urban Land Institute has released two new reports related to building for health and wellness–one addresses lessons from healthy affordable housing for the broader housing marketplace and the other explores the development of agrihoods. Taken together, the reports illustrate opportunities for developers to create financially successful projects which improve resident and community health, and promote social equity and sustainability.
"Each new real estate project represents an opportunity for developers and other project stakeholders to invest in a community's overall health and well-being, social equity and cohesion, environmental sustainability, and overall quality of life, while promoting the short- and long-term viability and success of real estate projects," said W. Edward Walter, ULI Global chief executive officer. "These new ULI reports illuminate opportunities to incorporate health-promoting elements which can benefit a project's bottom line as well as the health and well-being of communities."
The first report, Healthy Housing for All: How Affordable Housing Is Leading the Way, is a collaboration between ULI's Building Healthy Places Initiative, the ULI Affordable and Workforce Housing Council, and the Center for Active Design. The report examines innovations and lessons from health-oriented affordable housing projects for the broader housing marketplace, illuminating how a focus on health can lead to positive outcomes for both developers and residents.
The four key insights from healthy and affordable mixed-income housing projects include Lesson 1: Identify and incorporate healthy housing features at the outset; Lesson 2: Engage residents and stakeholders and conduct research to ensure that projects address their priorities; Lesson 3: Coordinate design, policy and programming; Lesson 4: Establish innovative partnerships, financing strategies and revenue streams.
The report includes profiles from six projects developed by ULI members and others across the nation. These projects have incorporated healthy housing components including active transportation amenities, community events and classes, access to healthy food, and other features. It concludes with a summary of the strong demand for health-promoting housing which is accessible to people of all income levels.
The second ULI report, Agrihoods: Cultivating Best Practices illustrates strategies for creating successful real estate projects centered around farms and other food production spaces. The report identifies eight best practice areas to aid developers and partners in planning, creating and operating agrihoods, defined by ULI as single-family, multifamily or mixed-use communities built with a working farm or community garden as a focus.
The best practice areas include land, food, finance, programming, communications, housing and design, people, and partnerships, and the report outlines specific strategies in each area to help projects maximize health, sustainability, equity and economic potential. These strategies were gleaned from ULI research, interviews with developers and other experts, and from a workshop with key leaders in the field. The report includes brief profiles from agrihood projects around the country, as well as insights on food distribution, farm skills, programming and other topics.
"Our members are leaders in the development of healthy places where families can live and thrive," said Walter. "The innovative practices showcased in these reports demonstrate the significant impact our members are making on people's lives and their communities."
This focus on wellness extends beyond the living realm to the workplace, as companies increasingly pay more attention to employee well-being, says Dan Polito, director of Skender's Northern California operations.
"Wellness continues to be a top priority for tenants and their employees. For example, companies are becoming more willing to add bike storage rooms in their facilities and encourage employees to bike to work," Polito tells GlobeSt.com. "We're also seeing workspaces for collaboration such as onsite cafes with actual baristas and recreational amenities outside. Meditation is increasingly recognized as a tool for well-being and productivity, so some tenants are including private, quiet spaces for peaceful relaxation or meditation. These kinds of amenities create space for social interaction, as well as for alone time, and both options can improve employee well-being."
By: Lisa Brown (GlobeSt)
Click here to view source article.