Years of investment activity means that available supply is low, and cities like Columbus and Memphis are seeing benefits.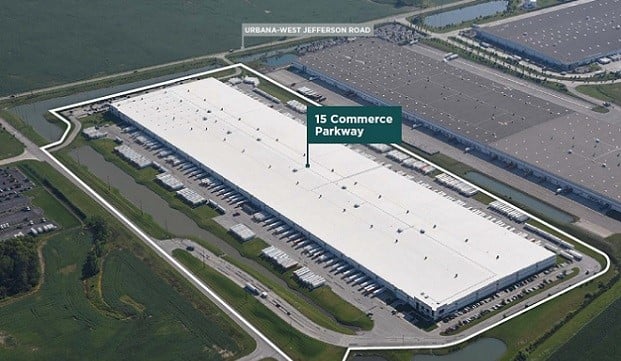 The growth in e-commerce and reconstruction of many corporate supply chains have made industrial properties one of the most sought-after US investments, and foreign buyers have joined the flurry of activity.
Overseas investors spent $6.6 billion in the sector during the first five months of 2018, already surpassing the $5.5 billion spent in all of 2017, according to a Mid-Year Foreign Investment Snapshot by Avison Young's Chicago-based national industrial capital markets group. But a shortage of supply, however, is forcing investors to work harder to find suitable transactions.
"There remains significant foreign capital on the sidelines, as investors search for assets in a market that has seen tremendous sales volume since 2008," says Erik Foster, an Avison Young principal and practice leader of
 the national industrial capital markets group. "Supply of high quality assets remains low, as many assets have recently traded and are being held as part of the typical investment cycle."
During the first portion of 2018, sales activity continued at a steady pace, with investors buying 811 industrial assets from a variety of markets, including, in order of sales volume, Columbus, Dallas, Atlanta, Memphis, Phoenix and Chicago, among others.
Avison Young analyzed internal research and sales data provided by Real Capital Analyticsin preparing the report.
Chinese investors spent more than any other group, with $4.14 billion in volume through May 31. In a typical year, Canadians buy the most US property, but through May 31 they only spent $1.02 billion.
The industrial sector has attracted a lot of buyers, both foreign and domestic, since 2008, due to its strength and stability. From 2011 to 2014, sales volume from foreign sources ranged from $1.4 to $3.3 billion per year. In 2015, large platform sales, such as Singapore-based GLP's $8.1-billion acquisition of the Blackstone Group's IndCor platform, dominated the market and sales jumped to $26.7 billion for the year. The total then shifted back to a more typical range, reaching $3.7 billion for 2016, and $5.8 billion for 2017.
Columbus was the number one industrial market for foreign investment sales for the first portion of 2018, with $415 million, a jump from $32 million in all of 2017. This market hasbecome a significant distribution hub nationally, due to its central Midwest location and the presence of Rickenbacker Inland Port, a busy cargo airport that services hubs in Asia, Europe and the Middle East.
One notable sale in the Columbus market this year was: Cabot Properties purchased from Duke Realty Corp. a 673,920-square-foot new building at 1661 Rail Crt. in the Rickenbacker Global Logistics Park for $31.8 million. Also, in West Jefferson, OH, Granite REIT purchased two warehouse/distribution centers from Duke in May for a total of $154.4 million. These include: 15 Commerce Parkway, a 1.3 million square foot building, and 100 Enterprise Parkway, a 1.2 million square foot building.
Conversely, Chicago saw a big dip in sales, from $516 million in all of 2017 to $112 million through May 31.
By: Brian J. Rogal (GlobeSt)
Click here to view source article.