The retirement and downsizing of Baby Boomers coupled with the continued emergence of Millennials will support the need for self-storage space in the coming years, providing a positive long-term tailwind.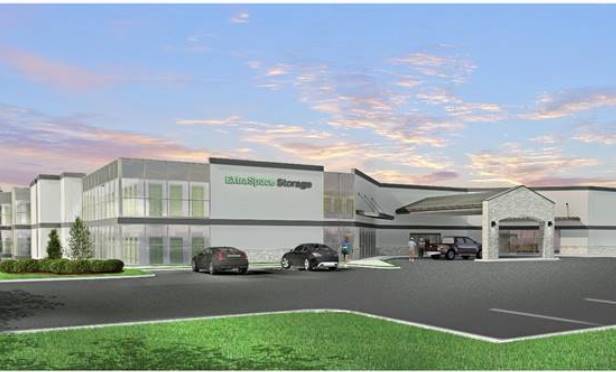 The self-storage industry is entering a period of transition as rising interest rates, elevated development and more historically normal property performance temper buyer aggression. This period of maturity is evident as supply-side pressure begins to impact fundamentals. Still, the underlying demand for storage space remains strong.
However, aggressive development activity in the past two years is starting to overtake absorption. Moving forward, nationwide vacancy and rent growth may soften amid greater competition, particularly in construction-heavy metros, according to a report by Marcus & Millichap.
The strength of the apartment market could positively impact self-storage demand as the smaller average residence size offered by rentals encourages the use of storage space. Furthermore, strong small-business optimism may underpin additional commercial usage as lower tax obligations and high expectations about the future of the economy incentivize expansion.
Sellers, on the other hand, continue to expect peak pricing and are baking strong revenue growth forecasts into current values. As a result, a gap between buyer and seller pricing expectations remains open, weighing on transaction volume and elongating closing times.
The major self-storage REITs have become more conservative on the acquisition front amid growing industry headwinds. While high-end properties in quality locations will still be actively pursued, REITs may shift focuses to expanding third-party management business. Management partnerships with existing private owners and new development have been an effective strategy used by REITs to control more assets while avoiding direct upfront purchase.
The Fed is widely expected to continue raising its overnight rate through 2018 to restrain potential inflation risk. Average self-storage cap rates remained relatively stable in the mid-6% range for the last couple years, with a yield spread above the 10-year Treasury of about 410 basis points. Many believe cap rates will rise in tandem with interest rates, but historically, this has not been the case.
Self-storage financing remains available, however, underwriting standards are tightening in the face of oversupply risk, lower revenue growth expectations and greater regulation. Construction loans will be especially scrutinized as lenders continue to show resistance to suboptimal deals and inexperienced sponsors.
With regard to construction, Rosewood Property Company is now underway on a new self-storage facility in Tigard. The project, located at the intersection of SW 68th Parkway and Highway 99W, will be a multi-story facility that will consist of 83,375 rentable square feet and 850 storage units, 94% of which are climate controlled. The project will be managed by and branded under the Extra Space Storage name.
"This new facility will add another important project to our expanding presence in the self-storage sector and we are excited to expand to the Portland-area market," said Bill Flaherty, chief executive officer of Rosewood Property. "It was carefully and thoughtfully designed in a strategic area. We will continue our focus to selectively add self-storage projects in multiple markets that are a strategic fit within our portfolio."
This is Rosewood's first self-storage project in the Portland, OR market. Rosewood owns multiple facilities on the West Coast, including operating properties in the Seattle/Tacoma market, Los Angeles and Palm Desert, CA.
Moreover, Rosewood Property Company currently owns a portfolio of 43 operating self-storage projects in 11 states totaling more than 3.25 million square feet and approximately 26,500 storage units. Rosewood is selectively developing new multi-story storage projects in targeted markets and remains focused on actively building its self-storage portfolio, mainly through acquisition.
"Rosewood's development program has concentrated on temperature-controlled facilities, often multi-story, that meet the needs of today's customers and enhance their experience," Flaherty tells GlobeSt.com. "This often includes customers with valuable possessions and collectibles that require video surveillance and motion-controlled lighting to provide clean, safe and bright facilities while being environmentally responsible."
The retirement and downsizing of Baby Boomers coupled with the continued emergence of Millennials will support the need for self-storage space in the coming years. This demand will only strengthen as these generational forces unfold, providing a positive long-term tailwind, says the M&M report.
By: Lisa Brown (GlobeSt)
Click here to view source article.