It is a mistake to approach a landlord opportunistically with a rote form letter, says Vestian Chairman Michael Silver.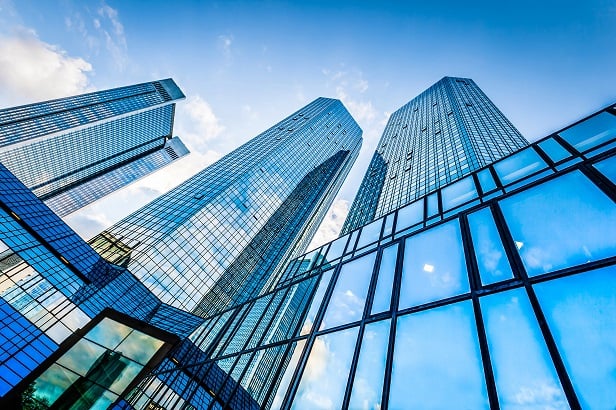 Vestian, a corporate tenant-only commercial real estate firm based in Chicago, is currently representing three clients that want the following from their landlords:
A Chicago law firm with 21 offices in the US and abroad that wants a rent holiday and to renegotiate its leases.
A California infrastructure company, which is seeking a cash buyout of its lease.
A European chocolate company that is determined to end its lease.
These firms are not taking advantage of the coronavirus to make a quick buck, Vestian Chairman Michael Silver tells GlobeSt.com. Rather, as the US economy plunges into a recession, their business prospects have dramatically changed and they are asking their landlords for concessions to support this new reality. "They can't use the building anymore as people shelter in place and the demand for their goods and services have probably dropped," Silver says. "Some of this needs to be shared with the landlord."
A lot of tenants across all asset classes—one-quarter of Prologis' industrial tenants, for example, have asked for a break on rent—are making similar requests of their landlords for these reasons.
Office tenants, though, have an additional concern that landlords need to take into account, Silver says. Namely, when it is safe to finally go back to work, offices will need to be reconfigured to continue to practice some measure of social distancing.
As tenants approach their landlords about these changes, it is important they don't come off as opportunistic, Silver warns. "That is when you will find the building owner has its back up. I have seen a lot of formulaic requests coming from other businesses we don't represent, usually written via a form letter. Those won't work."
WeWork, for instance, has been reportedly seeking rent concessions from its landlords and Silver says he knows of one landlord that received such a request from the co-working company. "The landlord said, 'I'll be damned if I respond to a form letter about this,'" Silver reports.
Prologis, as another example, has received rent relief requests from almost one in four of its more than 5,000 tenants. The REIT is working with tenants to help them get government relief. But as Prologis chief investment officer Gene Reilly noted in a recent conference call, the company has also received "several opportunistic relief requests" from large, financially sound customers.
That is why it is important to approach a landlord with a business plan reflecting the new circumstances, Silver says.
"This is not a one-size fits all environment. For one company, relief might be in the form of six-to-seven months of free rent plus $30 per square foot to reconfigure the space. For another company in a more modern building, the new build out costs might be lower and the company only needs a few months of free rent."
"You need a real story to approach the landlord to receive an equitable concession."
Across the board, landlords have been amenable to these discussions, Silver reports. Many landlords are are well capitalized and may be able to weather these requests unless their buildings are overleveraged. In those cases they are having discussions with their own lenders who, if they can, are in turn working with their landlord clients.
Most lenders right now realize it is better to have an experienced manager in place then try to take back the building, Silver says. At the end of the day, the landlord doesn't want the rent to stop all together. "Then the valuation of the building becomes a question mark. But if they work on a solution contractually, it is a story the landlord can take to its own lender."
Source: "What Office Tenants Want From Their Landlords Right Now"