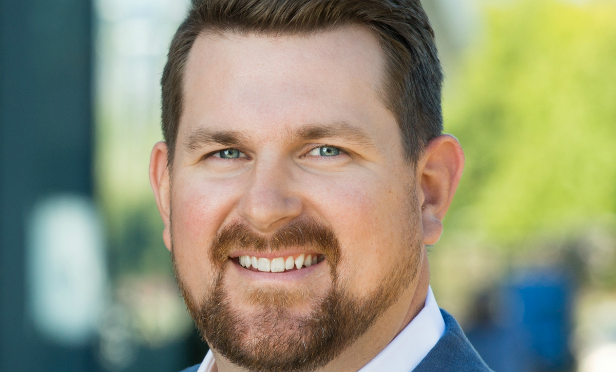 Expect a strong close to the end of the year. 2018 has been a healthy year for investment activity and real estate performance, living up to initial expectations and surpassing the anemic performance in 2017. "Investment performance in 2018 thus far has met our initial expectations. We anticipated a strong year and have ultimately seen this across the board for all product types," Adam Hooper, co-founder and CEO of RealCrowd, tells GlobeSt.com. Opportunity zone funds and blockchain are expected to fuel a strong close to an already healthy year, as well as activity well in to 2019.
Industrial and multifamily product has continued to be the darling assets classes this year. Industrial has been driven by e-commerce industry, which is expected to surpass $700 billion by 2022, according to Hooper. "Demand for industrial properties across the U.S. has continued to rapidly grow," he says. "In fact, industrial vacancy across the nation continues to be at an all-time low, hovering around 4.8% at the end of Q2 this year." Multifamily activity has thrived in secondary markets this year, where Hooper says that "supply constraints and new construction costs prevent class-A development, thus creating opportunity in value-add strategies for older vintage properties." There has been a boom in multifamily construction activity across the nation, but investment activity has yet to wan. "Multifamily saw a rapid influx in development over the last few years and many investors were uncertain as to whether or not this would result in an oversaturation of the market," adds Hooper. "Owners and investors who are closely monitoring the development pipelines of specific submarkets will continue to find value within the multifamily space."
Industrial and multifamily have been the darlings of commercial real estate this cycle, so it is no surprise that they lead the market this year. However, retail and office show the strength of the whole market. "Retail, despite a doom and gloom outlook by many, has presented strong value-add and redevelopment opportunities," says Hooper. "As traditional retail malls shift toward more experiential-focused centers, there has been an influx of projects repositioning existing malls into lifestyle centers or into alternative uses altogether. Office this year has seen a slight plateau in rent growth. However, there is still strong demand for quality office properties with contractual tenants with long-term leases in place."
Hooper expects a strong close to the year as well as a strong 2019, driven by both opportunities zone funds and blockchain technology. "Opportunity Zones provide investors with new tax incentives that will spur investment and development in regions that have traditionally not seen significant private and institutional capital investment," says Hooper. "While some affordable housing funds and investors may already have investments in these regions, we will likely see this expand in 2019 to other groups and anticipate that this will continue over the next several years. Many investors are now exploring opportunities in this space, and how they can leverage the tax benefits of investing in Opportunity Zones."
Blockchain technology, on the other hand, is growing in popularity and could be revolutionary to the industry. "New technologies such as Blockchain will grow in popularity over the course of the end of this year and into 2019. Still in its infancy, the use of Blockchain or cryptocurrencies has been viewed with uncertainty," says Hooper. "That said, the applications of Blockchain could potentially revolutionize many real estate processes from the overall transaction process, to the recording of ownership in the land registry, to the financial aspect."
Blockchain will also help to create both security and transparency in real estate transactions. "Blockchain is essentially a trusted general ledger technology that keeps a perfect record of who owns what. No one single party can change a record without the consent of all parties, and consent is derived through math – not trust with one central party," says Hooper. "This provides the ability to efficiently track where the money is, where it came from, who really controls it, who owns it, where it is stored and when it gets passed off. With this type of technology in place, deals could be completed at record speed and the potential for fraud in almost eliminated or significantly reduced."
By: Kelsi Maree Borland (GlobeSt)
Click here to view source article.