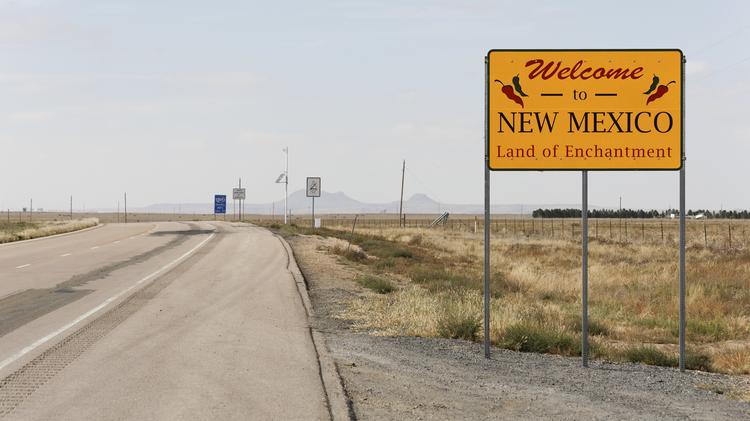 The odds for startups to succeed are rough. A fifth don't survive past their first year in business, and almost half don't make it to five years in business, according to U.S. Bureau of Labor Statistics data.
New Mexico is neither the worst or best state to start a business. WalletHub ranked New Mexico No. 29 on 2018's Best and Worst States to Start a Business.
WalletHub compared the 50 states based on:
Business environment
Access to resources
Business costs
Each category was evaluated using 25 metrics. Each metric was graded on a 100-point scale. Then, each state's weighted average across all metrics was determined to calculate overall score and rank each state.
New Mexico scored a 43 in "business environment," 18 in "access to resources" and 19 in the "business costs" category. New Mexico's overall score totaled 48.79.
Our neighboring states ranked among the top 10. View the accompanying slideshow to see the top 10 best states to start a business, according to WalletHub.
New Mexico was No. 48 among states with lowest average growth in small businesses. However, we ranked third among states with highest availability of human capital. Alaska and West Virginia tied for first.
Earlier this year WalletHub ranked New Mexico last at No. 51 on 2018's Best and Worst States for Millennials.
Albuquerque and New Mexico have been pushing hard to grow their technology and startup scene, establishing a $1 million marketing campaign for the city. The most notable move made to establish the Duke City as an entrepreneurial hub is the massive Innovate ABQ project, using seven acres near Downtown with an estimated total price tag as high as $150 million. Innovate ABQ is a public-private partnership among UNM, the city of Albuquerque, Central New Mexico Community College, Bernalillo County and Nusenda Credit Union, Business First reported.
By: Maria Gomez (ABQ Business First)
Click here to view source article.