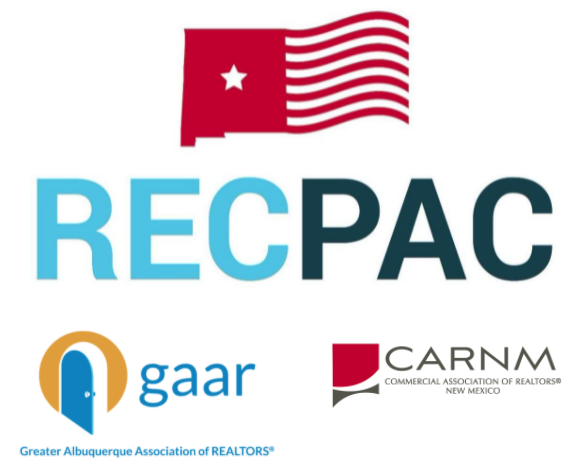 The New Mexico Primary Election is slated for Tuesday, June 7th. This election will determine the nominees for political parties in advance of the New Mexico General Election on Tuesday, November 8th. The winner is the candidate with the greatest number of votes, even if they do not win more than 50 percent of all votes cast.
According to the Albuquerque Journal on April 27th, New Mexico's independent voters can now show up at the polls and cast a ballot. This new law enacted in 2020 allows voters who are independent or a member of a minor political party to change their registration before accepting a ballot. 
---
NM Primary Election will be held on Tuesday, June 7th
Nominees will be determined for the following offices:
House of Representatives (3 seats)
State Executive Offices
Governor
Lieutenant Governor
Attorney General
Secretary of State
Treasurer
Auditor
Public Education Commission (5 seats)
Public Lands Commissioner
State Supreme Court
The terms of three New Mexico Supreme Court justices will expire on December 31, 2022. Two seats are up for partisan election and one seat is up for retention election.
Court of Appeals
The terms of three New Mexico intermediate appellate court judges will expire on December 31, 2022.
 View a Full List of 2022 Primary Election Candidates 
---
Candidates Supported by RECPAC during the Primary Election
The Real Estate Community PAC (RECPAC) is comprised of Trustees from GAAR and CARNM membership who serve as policy advisors and advocates for REALTORS® in the Greater Albuquerque area.
In anticipation, the RECPAC Board of Trustees, together with NMAR supports a slate of candidates deemed REALTOR® Champions.
As advocates for REALTORS® we are not concerned about party affiliation but instead focus on finding REALTOR® Champions who will make themselves available to work with us to preserve property rights, promote homeownership, and provide a business-friendly community.
RECPAC supports the following candidates and the offices they seek:
House of Representatives
District 12:  Art De La Cruz
District 16:  Antonio "Moe" Maestas
District 26:  Cherise Quezada
District 30:  Kurstin Johnson
District 31:  William Rehm
District 44:  Jane Powdrell-Culbert
District 49:  Gail "Missy" Armstrong
County Commissioner
District 5:  Wayne Yevoli
Congratulations to these candidates who've earned the faith and confidence of the REALTOR® community.  We wish them good luck in the upcoming election.
2022 RECPAC Board of Trustees
Paul Wilson, Chair
Carol Bernstein, Vice Chair
Cathy Colvin, Treasurer
Amanda Champine
Tim House
Daniel Kearney
Mike Leach
Damian Maddox
Josh Price
---
Voter Resources
May 10:  Deadline to Register to Vote Online
May 10:  Absentee Ballots are mailed to voters. Request an Absentee Ballot Online by June 2nd
May 21 – June 4:  Early Voting. Find a Polling Location
June 7:  Primary Election Day
Click for more Voting and Election Information
---
Real Estate Advocacy
REALTORS® are many voices. We are one state. We share the vision.
REALTORS® advocate for policy that strengthens the ability of the public to own, buy, and sell real property. New Mexico members are 7,500 small business owners who live and work in the state. We make a significant economic impact with every home bought or sold.
We believe in protecting private property rights, increasing housing opportunities, and supporting a vibrant business community.
How to Get Involved
One of the easiest ways GAAR members can help is to make your minimum contribution each year to the two groups that advocate all year long on behalf of your Real Estate business. Both organizations are bipartisan and support pro-REALTOR® Candidates who understand the real estate industry.
1.  RECPAC (Real Estate Community Political Action Committee)
The RECPAC Committee is comprised of six appointed GAAR Trustees and three appointed CARNM Trustees. The Trustees, along with Committee Members follow local issues and elections. They work in conjunction with pro-business organizations to assist with Calls To Action or interview candidates for city and county elections.
To invest your minimum yearly amount of $15, contact CARNM Membership at 505-503-7807
2.  RPAC (REALTOR® Political Action Committee)
RPAC is key to protecting home buyers, sellers, and the real estate industry at the Federal level. Your investment supports one of the strongest advocacy organizations in the nation by earning us a seat at the table with legislative and policy decision-makers.
To invest your minimum yearly amount of $15, click here.